A little less procrastination a little more action please
Last night and yesterday morning I did A LOT of sewing. It makes up for napping under four of my quilts for the middle part of the afternoon I think.
Firstly I almost finished the applique job, but got bored so I moved on…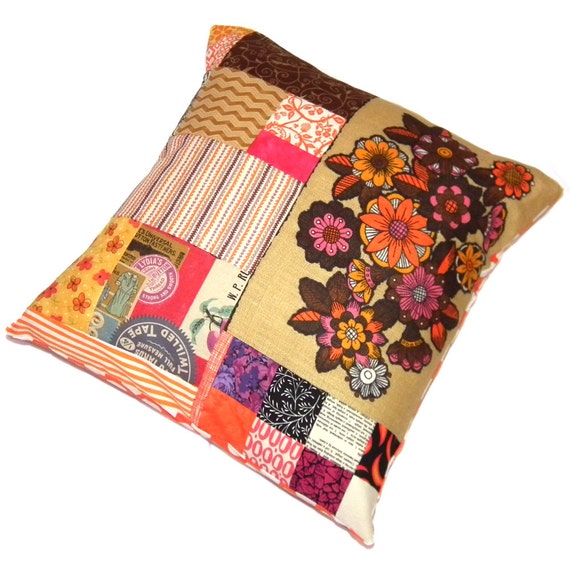 I made this improvised patchwork cushion in the morning from some of the stuff in the scrap drawer. The back and the panel are upcycled from the vintage shop fabrics the other week. I cut the panel from one of the tea towels, and I still have plenty more of it for similar designs. I've listed it on Etsy this morning. Do you think this sort of thing will translate nicely into tote bags or is it a bit too twee?
I finished the Fryed Pixel top! I have trimmed it, I just need to pillowcase bind it and quilt. I'm going to go with a Dogwood quilting pattern, just deciding the thread to use first.
I received these rows so far in the Row by Row swap, the bottom one arrived from Pam yesterday. Waiting to see what the next row will be!
My subscription for Popular Patchwork came yesterday and it's the issue that comes out on Friday with my cushion in it- look it's on the cover!

It's marked a four scissor difficulty but I don't think it's actually that hard if you've done paper piecing before, I mean, I could sew it and I've been quilting for about 18 months. Let me know if you give it a go 😀